Churches on Fire International

                        Empowering Innovation & Creativity in Churches

    Churches on Fire International

  Annual Conference coming in 2012

But, the Holy Spirit will come to you.  Then you will receive power.  You will be my witnesses --in Jerusalem, in all of Judea, in Samaria, and in every part of the world.  Acts 2:8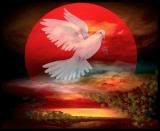 Website Design by Success Roots Consulting LLC

(c) Copyright 2010  All rights reserved. 
Webmaster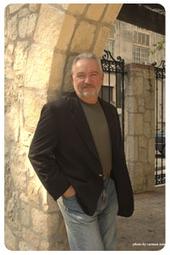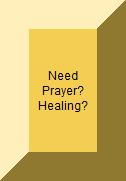 Pentecost is a time of     celebration and anticipation as believers long to know the Holy Bridegroom in a deeper, more intimate way.   Come join us to experience a divine appointment with God to prepare to lead others and develop other leaders for the great end time harvest.  You are sure to experience an out-pouring of the Holy Spirit at this time through prophetic worship, healing, and restoration.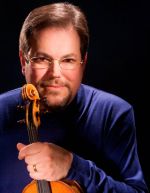 Paul Wilbur is an Integrity Music recording artist and the founder of Wilbur Ministries. Paul and his team travel throughout the United States and the world sharing the love of God through Yeshua (Jesus) the Messiah.  Concert Sat 7 PM

Maurice Sklar teaches the Word of God in sincerity and simplicity, with profound insight and revelation. People are healed physically and experience miracles in every service. Many are also delivered from emotional bondages as he ministers through the word of knowledge, prophecy, and other gifts of the Holy Spirit.

John Muratori teaches how to thrive in an economy that is in crisis.

In the recent issue of The Voice Magazine, John uncovers the most important principle in the Bible concerning increase, success and productivity. This principle is ingrained in the Jewish way of life, and has ensured their prosperity for centuries.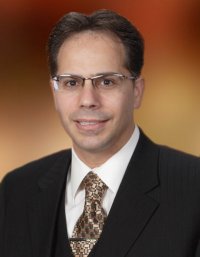 Ralph and Mindy Seta will lead in dance for our times of praise and worship.  Their organization,

Messianic Dance Camps International is a religious Messianic Jewish organization that hosts religious dance retreats for both Jewish and Gentile believers in Yeshua (the Hebrew name for Jesus) the Messiah of Israel.

Messianic Dance Camps International expressly focuses on establishing Davidic Dancing as a vehicle for worship.

MDCI is a non-secular dance organization for believers in the Messiah.

MDCI is dedicated in financially helping with the physical needs of the believers in Israel.

MDCI is an outreach to Christian believers who are interested in experiencing the Jewish roots of their faith in Messiah.

MDCI is interested in uniting Messianic Jewish believers with the larger body of Messiah through fellowship as Paul said in Ephesians, "...that in Himself (Yeshua) He might make the two (Jew and Gentile) into one new man, thus establishing peace".

"Let everything that has breath praise the Lord" Psalm 150:6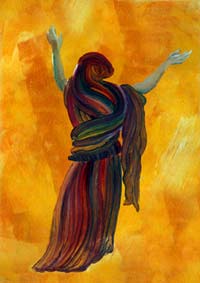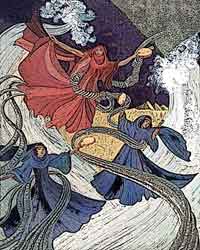 Rabbi Ralph Messer has an Apostolic and Evangelistic anointing and actively teaches the Hebrew Roots of the Christian Faith, fulfilling the great commission to "…make disciples of all the nations" (Matthew 28:19).

See more